ATTENTION ALL CUSTOMERS!
ALL ORDERS ARE SHIPPED FROZEN AND REMAIN FROZEN UP TO 48 HOURS DURING SHIPPING.  WE ASSURE YOU ONCE YOU RECIEVE YOUR ORDER THAT IT IS STILL FRESH BUT MAY BE THAWED AND TO IMMEDIATELY REFREEZE THE PRODUCT AS SOON AS POSSIBLE UNTIL READY TO USE!  ALL ORDERS WILL BE SHIPPED ON MONDAYS AND WEDNESDAYS IN THE AFTERNOON!
FREE SHIPPING ON ALL ORDERS OVER $75!
FREE SHIPPING WILL AUTOMATICLY APPLY TO YOUR ORDER!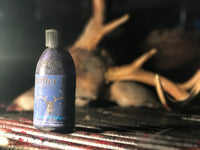 THE FACTS
When urine leaves the body it begins to rot. There is only two ways to stop urine from rotting... add preservatives, or freeze it. When preservatives are added, the natural smell of urine no longer exsists. This is why Antler Ice's line of fresh, frozen products out preforms any other preservative filled or synthetic product on the market.
NEW PRODUCT!!
Antler Ice introduces its newest product... Dominant Buck Urine. For those hunting a big ol' stubborn mature buck, nothing will make him come running in like the thought of another mature buck invading his territory! Order yours today!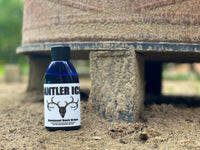 Customer Success Photos
Discover photos of our customers. Share your unique experience of using the product.